Turnaround Management
Over the course of more than a dozen projects the VZM Management Team has demonstrated very effective turnaround management results. A typical response for this type of support request is to send in a team of 2 or 3 experts, with one of the team members placed in a leadership position as interim-executive. The remaining team members operate as supportive consultants at operational and tactical levels in the organization.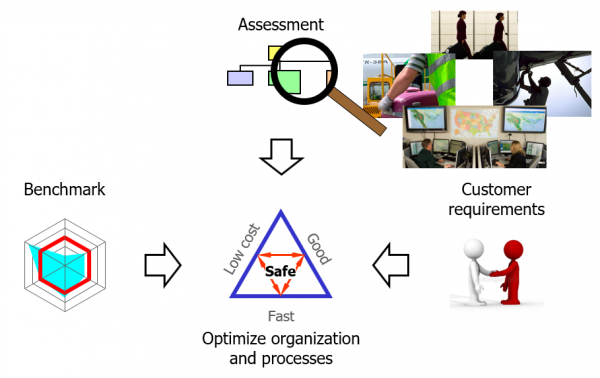 The VZM team normally needs only a few weeks to assess the organization using the extensive experience of each of the members. They will evaluate performances, processes and structure, and observe what is really happening on the shop floor.
While implementing quick improvements, the VZM team starts building plans to enhance the organization with managers and employees from within the organization. Often elements of these plans are simultaneously implemented with the support of the VZM team.
Typical areas of team focus are short term cost reductions, turn-time or dispatch reliability improvements, smarter sales and more effective performance management.
Click here for PDF with VZM Services                                                                                      next services page