Organizational Change
The company's Business Architecture – like the processes, organization structure, management controls, people skills and infrastructure – needs to fit with the business strategy. So, before designing and implementing organizational changes it is important that the strategy is clear.
VZM has been involved in numerous organizational change projects at airlines, MROs and other (non-)aviation related companies. The solutions offered are always tailored to the unique requirements of each customer.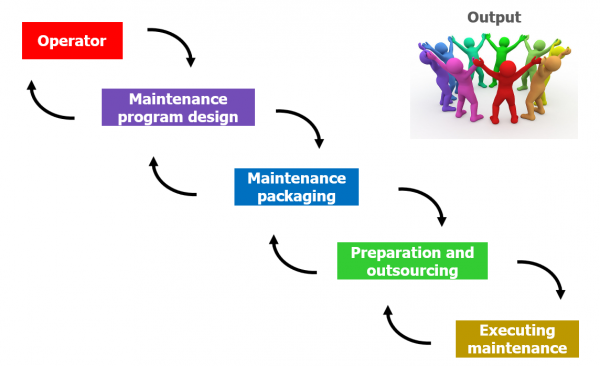 For best results of these projects VZM recommends participation of management and employees from different levels and departments involved in the project. This will help create commitment and buy-in for the changes, sustainability of the implemented changes and will teach employees how to improve their processes themselves.
VZM  uses an action driven approach with focus on quick wins and "convince-by-example" implementation. Frequently, VZM provides hands-on change leadership support to make these projects a success.
Integrating the process improvement actions into the company performance reporting systems helps management and employees during the implementation by making changes visible and measurable. VZM has also helped companies to set up or improve their performance management reporting introducing Balanced Scorecards.
Click here for PDF with VZM Services