VZM History – started in 1996 by three former KLM managers
Three successful former KLM Engineering & Maintenance managers – Marcel Versteeg, Hans Zuidema and Hans Minnee – with more than 60 years experience in the aviation industry, founded VZM Management Services in November 1996 with its headquarters in the Netherlands. These principals were the key players in turning around KLM's 747 Aircraft Maintenance operations and achieving a step change in business performance. They performed a business process redesign, created a new work culture in their business unit, and implemented a completely new way of doing business. Management layers were reduced from seven to two, the number of separate skill designations was cut in half, and every measure of production performance increased dramatically.
VZM Management Services made a great start in their first year 1997. Turnover was well above projection, and there were assignments for all the types of services VZM Management Services provides. Two years later the company's turnover continued to grow beyond forecast and the customer base doubled, beating all expectations of the business plan.
Since then VZM was able to steadily growing its business and in 2003 expanded with a office located in the Cincinnati, Ohio headed by a fourth principal and new partner, Bob Gaerttner, a seasoned former GE Aircraft Engines director. At the end of 2003 the office relocated to Florida.
Sadly, the team lost Hans Minnee in April of 2003 to a sudden illness. Hans was both a key leader and a personal friend to VZM, so he cannot be replaced. However, the VZM team has vowed to carry on to serve customers and achieve the goals that Hans helped define for the team.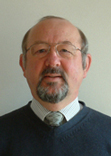 At the end of 2012 Hans Zuidema decided it was time to retire after 16 very successful years at VZM. He was active at many of VZM's customers helping them implement changes in their organization. He worked with them to improve business performance with a focus on working with and coaching their people.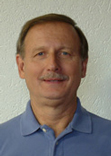 Early 2022 Bob Gaerttner retired from VZM after 19 years and with his departure the US office was closed. He has been supporting customers with Business Development related projects. Bob was also an important contributor to the annual VZM Market Outlook.
From the start VZM Management Services has been truly an international operating company, completing projects in countries worldwide. Interim-management support represents around 60% of total revenues.