Change Leadership
A key factor for successful improvement in business performance is effective Change Leadership. Without such leadership no new strategies will be designed, no new business opportunities will be entered, and no organizational improvements will be developed and effectively implemented.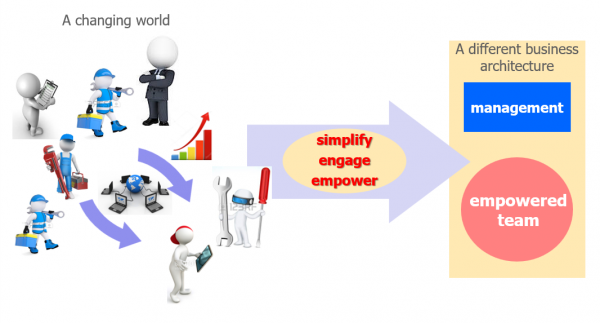 VZM Management Services has the people and the experience to help businesses in this field, either by providing interim-executive management, change leaders or consultancy support. There are experts to cover every level and function in the organization: strategic, tactical and operational. By having this capability VZM can form highly effective teams focused on the specific requirements of each improvement project.
VZM believes that the most effective support projects result when VZM experts team up with people within the client organization. Combined, they build a complementary team to develop and introduce the required improvements. This will help with speed (smoother internal acceptance) and survival of the project after VZM has left, while the customer team members gain experience with developing and implementing changes.
Click here for PDF with VZM Services                                                                                     next services page