Two new members have joined the VZM Management Services team on September 1, 2018: Johan Bank and Steve Williams.
Johan Bank last position was VP Engineering at KLM Engineering & Maintenance, where he also has been MRO Director for Engine Services, Senior Chief Flight Engineer and a Lean Six Sigma Black Belt. His 40 years of experience in the industry, extensive experience with process improvement project focused on reducing turn times, quality and costs makes him an experienced change leader for all areas of commercial aviation maintenance and airline operation, both as consultant or interim-manager.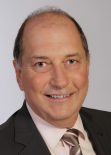 Steve Williams last position was VP Technical with PrivatAir. Since leaving Air Berlin in 2013 he has been involved in several projects covering both commercial and maintenance aspects of MRO and airline operations. His 38 years of experience, covering all areas of aircraft maintenance and airline operations especially regarding Line Maintenance and commercial aspects of maintenance services. It makes him an experienced change manager with a unique understanding of maintenance and commercial requirements of airlines and MROs.