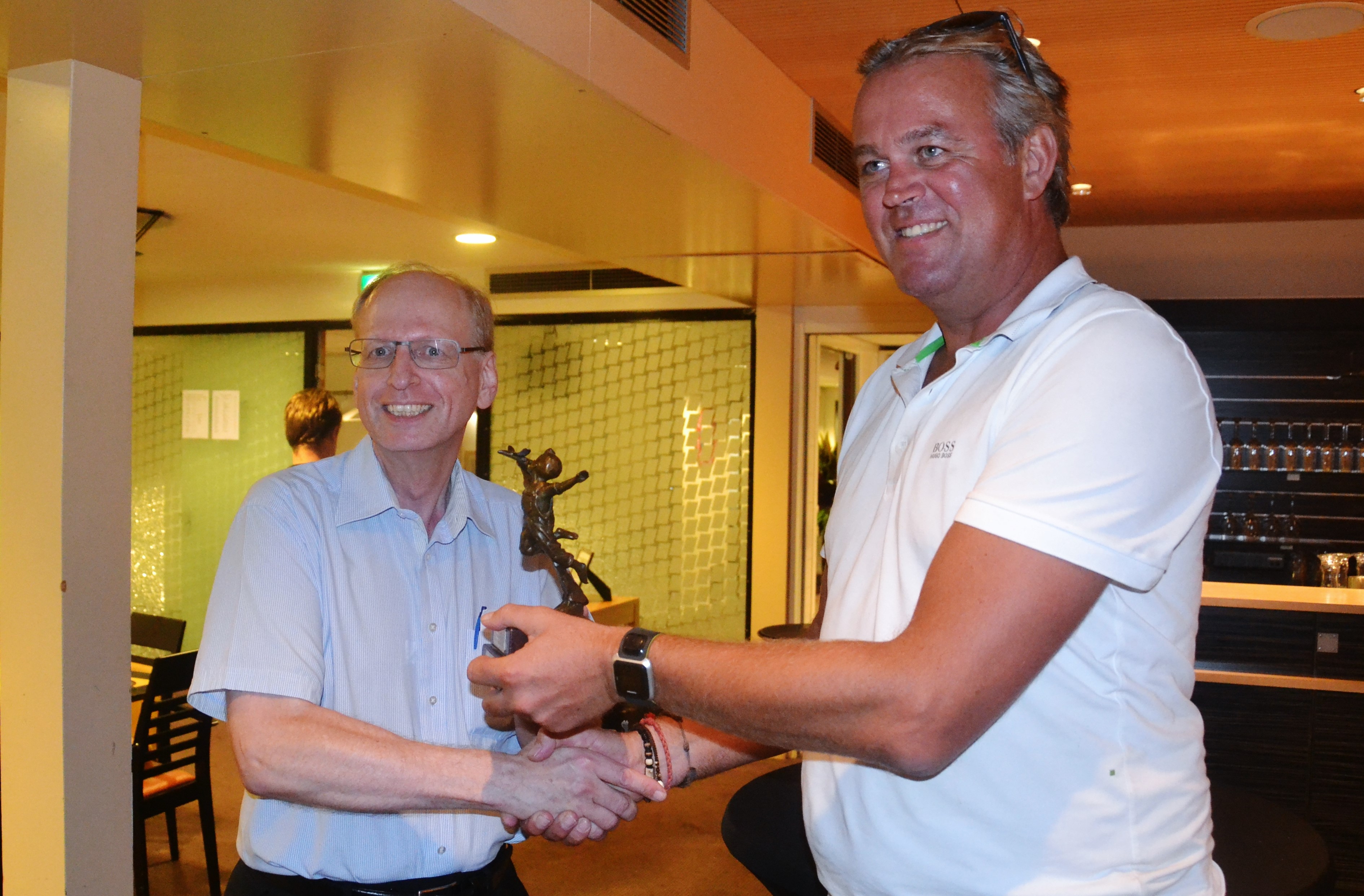 On September 13, 2016 once more contenders gathered at the Nunspeetse Golf & Country Club on the hottest second Tuesday in September ever recorded to compete at VZM's Dutch Aviation Open. The maximum temperature measured that afternoon came close to the winning score of 34 as achieved by Robert Rijnsburger. He was delighted to win the Hans Minnee Challenge Trophy, so much so that he was speechless when it came to the winner's speech at the prize winning ceremony.
This year also featured the Nearest to the Centerline competition. Leo van Rijn played a marvelous T-shot of over 150 meters which landed within one centimeter of the centerline, winning the JSF model.
The clinic hosted nine participants this year which is a promising sign for the future. Winner of this year's clinic were Leo Staats and Vincent van Campen.
Overall, we can look back at another successful VZM Dutch Aviation Open: great weather, a challenging course, and good food created the perfect environment for meeting (old) acquaintances and making new contacts for all involved. We look forward to meeting many of you next year on Tuesday September 12th!
Visit the Dutch Aviation Open page to view photos, find all scores and read more about this year's tournament.