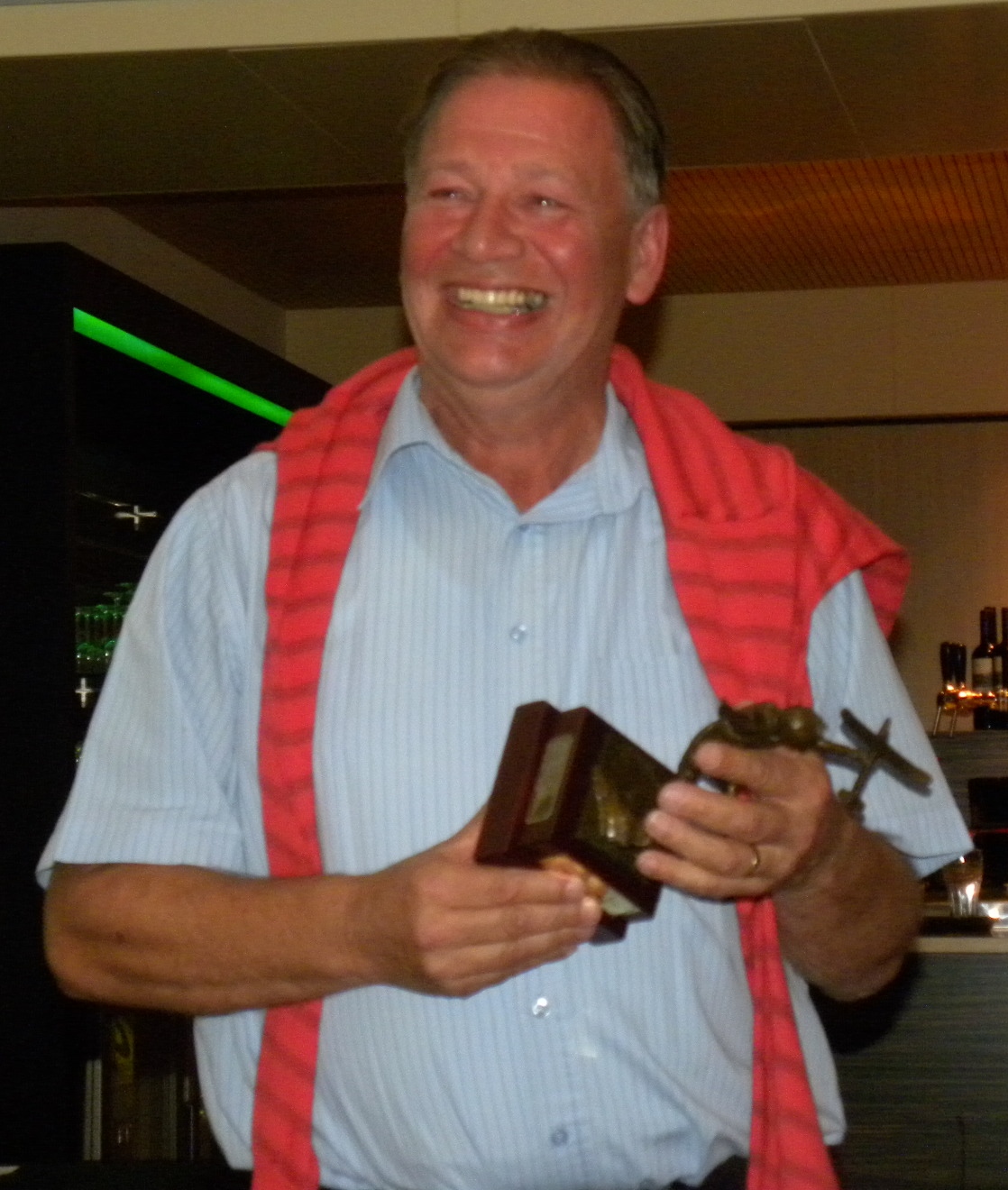 Leo van Rijn will be the proud possessor of the Hans Minnee Challenge Trophy for one more year. On September 9 he managed to end first again during the 16th edition of the VZM Dutch Aviation Open golf tournament. It is the first time a participant is able to successfully defend his title. Only Tjapko van Wijk managed to win the tournament twice, the first and third edition.
At the end of the day, playing almost his last hole, Kevin Wall not only made the longest drive, but also turned out to have landed the ball exactly on the line. Thus he became the winner of the Nearest to the Centerline competition winning the F16 model.
With only a small group participating in the clinic the chance of winning increased dramatically. It was Jaap Horsten who took advantage of this and ended first this year.
The participants profited of a splendid day with nice temperatures and no rain during the match. It was clear that everybody had an excellent day meeting new and old friends who they hope to see again during the next edition on September 8, 2015
Visit the Dutch Aviation Open page to view photos, find all scores and read more about this year's tournament.