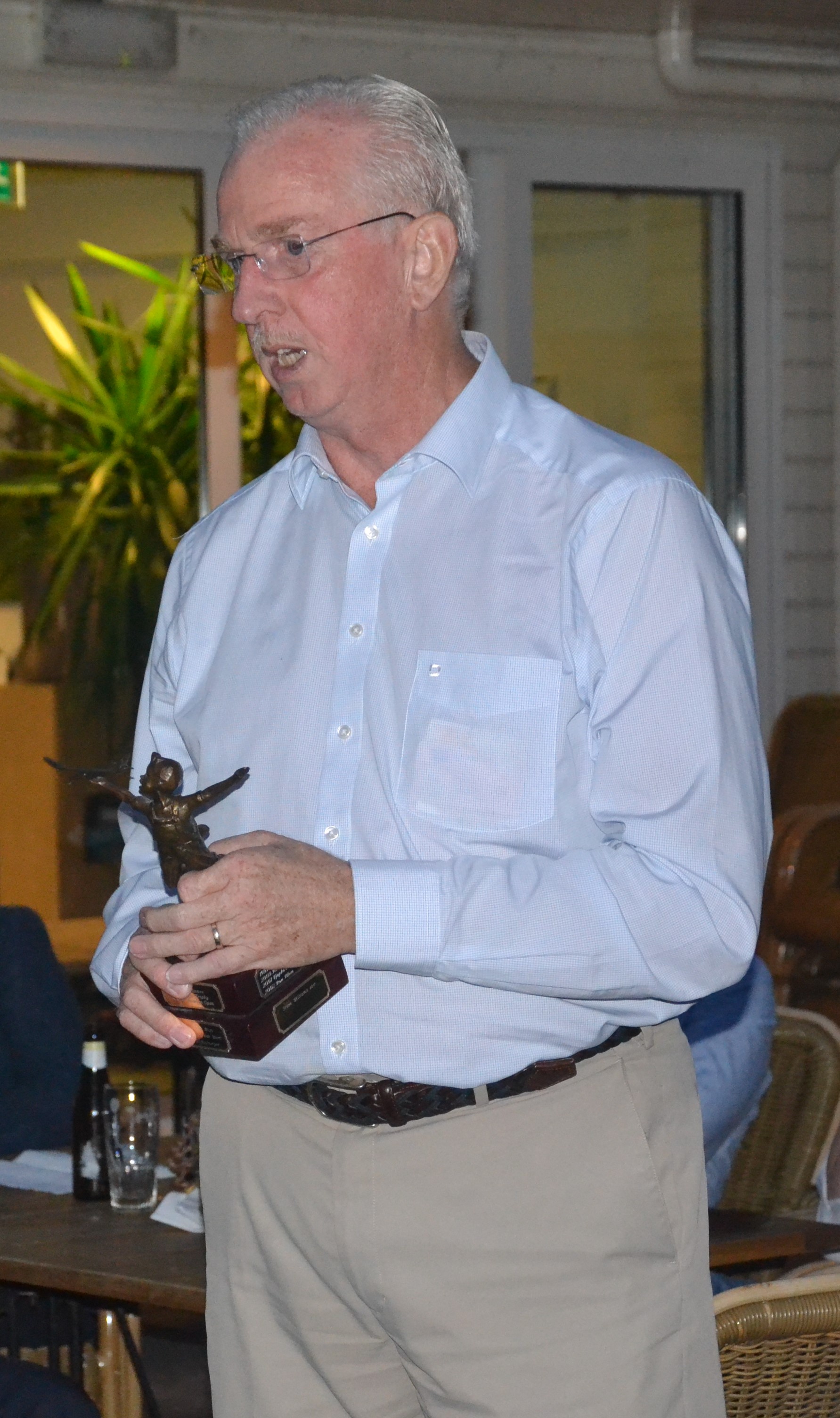 The first two editions of the VZM Dutch Aviation Open golf tournament were co-hosted with Celsius Aviocomp Netherlands. Hans Minnee and Ton van Deursen were the initiators of this event, and after Hans Minnee passed away the challenge trophy was named after him.
For many years Ton hoped to become the winner of this Hans Minnee Challenge Trophy. He attended every tournament except for one, but the closest he made it was 3rd in 2005. Until this year when on September 11 he finally managed to become winner of the tournament. And this time Marco Smit won the clinic competition beating all the veterans.
It was another splendid day for the Dutch Aviation Open golf tournament. The average score of the group continued to improve, a continuous increase we have seen since the last seven editions. Here the introduction of new participants – 20% of this year's players started attending in this period – certainly helped push the score to higher levels.

At the start Johan Bank and Steve Williams were introduced as the two new members of the VZM team. Together with all the participants they were taking advantage of the ample opportunity of networking on this day. To be continued next year on September 10, 2019.
Visit the Dutch Aviation Open page to view photos, find all scores and read more about this year's tournament.