Non-aviation support
A small number of the support projects performed by VZM Management Services have been outside the aviation industry. These companies were active in services, maintenance and logistics industries.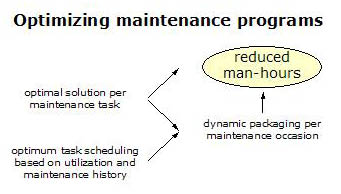 Those projects have proven that the VZM Management Team can add significant value for non-aviation customers. Their extensive experience in a highly competitive and regulated service industry will be very useful in improving the processes and organizations in other industries with similar business challenges.
A typical example is optimizing maintenance programs using the techniques and models developed for aircraft maintenance. This will result in significantly improved operational reliability and reduced maintenance costs.
Click here for PDF with VZM Services