News
For more news see VZM News Archive
VZM 17th Market Outlook about aviation in a new and uncertain world
March 2017
We have embarked on an uncertain era as new leadership in Britain and the US is reassessing its role on the international stage. Despite a lackluster 2016 global economy, the airline industry continued to grow and airline profits remained at record levels thanks to low oil prices. For 2017 profitability is under threat from higher – but plateauing – oil prices and increased other operating costs.
In our VZM Market Outlook 2017 for commercial aviation & maintenance we look back at recent developments and provide our thoughts regarding future developments.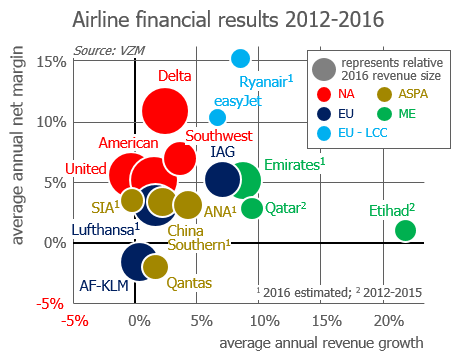 North America continues to be the best performing region in terms of profitability whereas traffic and capacity growth in the Middle East continues to outpace other parts of the globe. Questions arise whether the latter is sustainable as overcapacity looms driving margins for Gulf carriers down. Maintenance however, seems unaffected by economic uncertainties as further growth is predicted allowing new technologies to enter the workplace to improve the competitiveness of MRO organizations worldwide.
The 17th Outlook is freely accessible for all subscribers to the VZM site in PDF format through our VZM Publications page. Subscription is free of charge and without any obligations. To become a subscriber of the VZM site and to have access to our Outlook simply click the Subscribe-link.
A hard copy is available on request.
VZM team expending in successful 2016
January 2017
In 2016 the VZM team was expanded with the start of Andreas Reichert in September. His 30-year hands-on experience in aircraft maintenance, holding positions like COO at Haitec Aircraft Maintenance GmbH and Director Maintenance at Air Berlin Luftfahrttechnik Düsseldorf makes him a valuable addition to the team.
The year proofed to be very successful with most of the turnover coming from interim assignments, with team members being active in countries like Belgium, France and Sweden.
Robert Rijnsburg won this year's edition of the VZM Dutch Aviation Open golf tournament on the hottest day ever played in this event's history. He took home the Hans Minnee Challenge Trophy until the next tournament in September 2017.
At the end of the year VZM organized its 12th Diversium on the topic "Can airlines still be in control of their own maintenance costs?" The introduction was done by Heiko Holm, Technical Director at Wizz Air. A summary of the discussions as well as the 2016 VZM Market Outlook can be found at the VZM Publication page, freely accessible for subscribers to the VZM Newsletter.
12th VZM Diversium on how airlines can control their maintenance costs
December 2016
In a market with new technologies, increased dominance of OEMs in aftermarket and Big Data, how can airlines reduce and control their costs and how can suppliers help? This was the topic of the 12th Diversium organized by VZM on November 24, 2016. During this interactive workshop, senior leaders from the industry  exchanged their experiences and challenge after an introduction by Heiko Helm, Technical Director of Wizz Air.
Go to VZM Publications for a summary of the discussions of the Diversium: Can airlines still be in control of their own maintenance costs?
Robert Rijnsburger delighted to win the 2016 VZM tournament
October 2016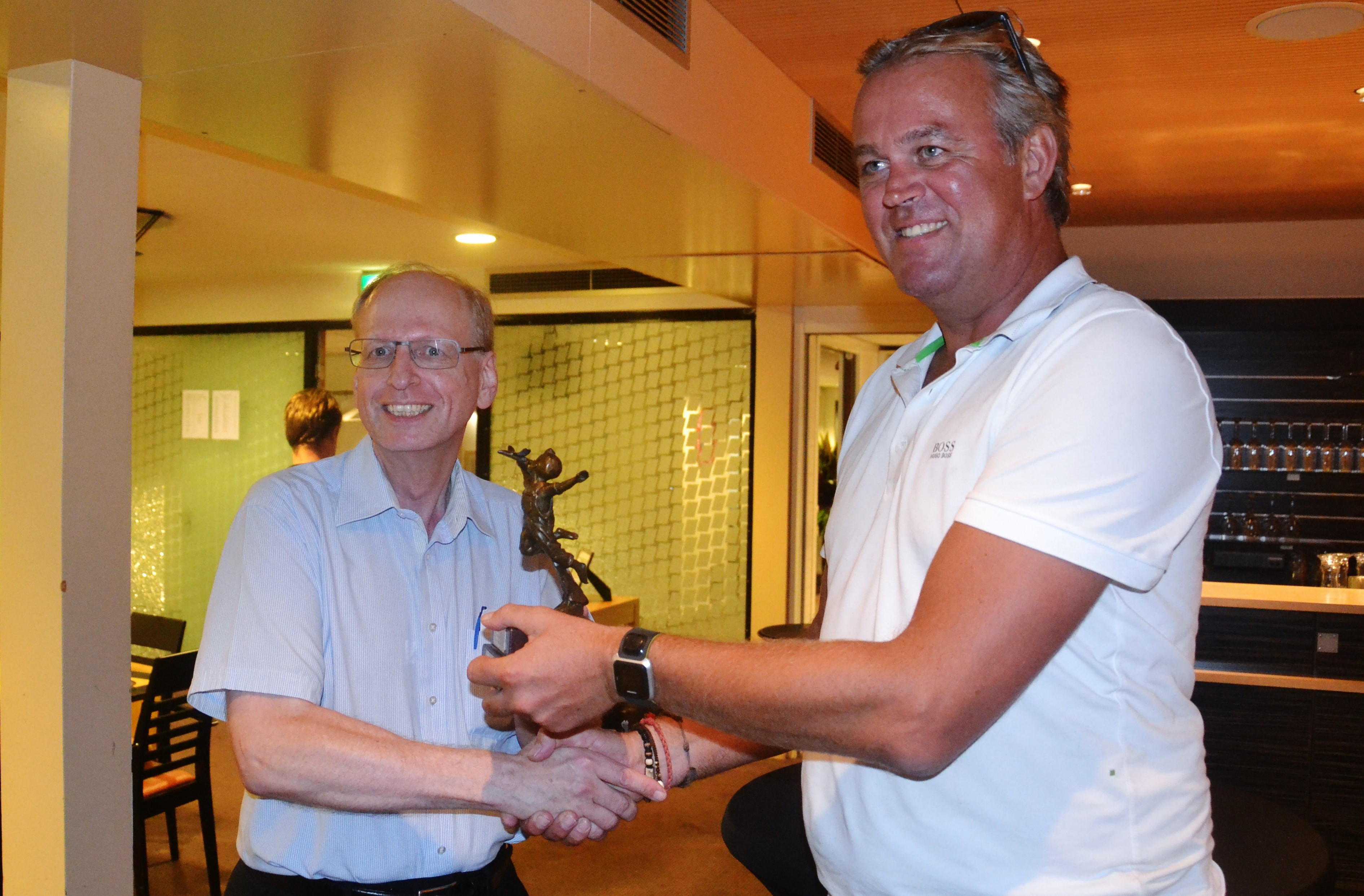 On September 13, 2016 once more contenders gathered at the Nunspeetse Golf & Country Club on the hottest second Tuesday in September ever recorded to compete at VZM's Dutch Aviation Open. The maximum temperature measured that afternoon came close to the winning score of 34 as achieved by Robert Rijnsburger. He was delighted to win the Hans Minnee Challenge Trophy, so much so that he was speechless when it came to the winner's speech at the prize winning ceremony.
This year also featured the Nearest to the Centerline competition. Leo van Rijn played a marvelous T-shot of over 150 meters which landed within one centimeter of the centerline, winning the JSF model.
The clinic hosted nine participants this year which is a promising sign for the future. Winner of this year's clinic were Leo Staats and Vincent van Campen.
Overall, we can look back at another successful VZM Dutch Aviation Open: great weather, a challenging course, and good food created the perfect environment for meeting (old) acquaintances and making new contacts for all involved. We look forward to meeting many of you next year on Tuesday September 12th!
Visit the Dutch Aviation Open page to view photos, find all scores and read more about this year's tournament.
Andreas Reichert starts at VZM Management Services
September 2016
On September 1, 2016, Andreas Reichert became the latest member of the VZM Team in Europe. Before joining VZM he was COO at Haitec Aircraft Maintenance GmbH, an independent Line and Base Maintenance MRO with bases at Hahn and Erfurt airport in Germany.
Andreas has 30 years of experience in aircraft maintenance and besides the COO position at Haitec has been Director Maintenance Düsseldorf at Air Berlin Luftfahrttechnik Düsseldorf and leading the line and base maintenance operations at both companies. Before entering into management positions he has been a licensed aircraft technician, line station manager and Continuation Trainer. His extensive hands-on experience makes him effective in improving operational processes and performance as interim-manager or consultant for airlines, MROs and other related businesses.